Got up to a much cooler day today and it stayed cool all day. This was the first day in this trip that confirmed clouds do form in Spain :) After breakfast, we strolled to Palacio Real (Royal Palace) 10 minutes away. The palace was nice, especially the chandeliers. Wish they had allowed photos inside.
1. Next to Palacio Real is Catedral de la Almudena.
2. Palacio Real.
3. Palacio Real again when the sun came out.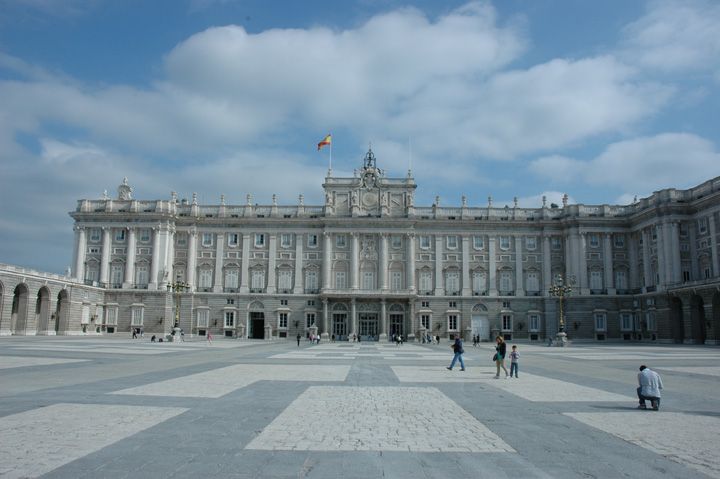 After that, we walked back to the hotel via Plaza Mayor, had some rest before heading out again in the afternoon.
4. Walking toward Plaza Mayor.
5. Saw this cute toy shop along the way. Every toy in the window had some moving part. They were so cute.
6. Plaza Mayor is a central plaza in the city of Madrid. There is so much activities there either day or night.
7. This guy was making giant bubbles to entertain people and make a living.
Another famous plaza, Puerta del Sol, is 5 minute walk from our hotel. It is also bustling with activities either day or night.
8. Statue of a bear and a tree, coat of arms of Madrid, stands in one end of the plaza.
9. The bear and the tree is also on Madrid manhole cover.
10. kilómetro cero, a plaque in Puerta del Sol, serves as the symbolic centre of Spain.
One thing I really like about Madrid is not only they have world class museums, but also some of those museums have free hours every day.
11. Since it was a Saturday, people lined up to get in Museo Reina Sofía for free after 2:30 pm.
12. Sofía is a modern art museum. Highlights of the museum include collections of Spain's two greatest 20th century masters, Pablo Picasso and Salvador Dalí.
13.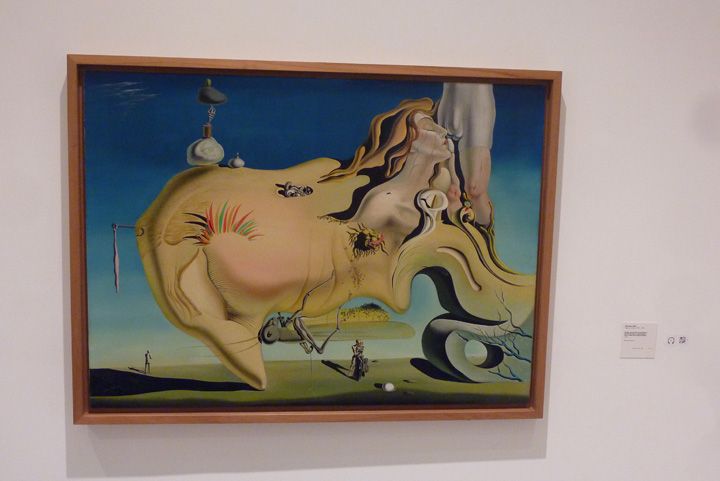 14.
15.
The most famous masterpiece in the museum is Picasso's painting Guernica. Even though the majority of the museum allowed photo without flash, the room where Guernica was placed forbad photo completely. So what everyone did was standing at the doorway of the adjacent room, held camera as high as possible and took a photo of the painting. One teenager even sat on his father's shoulder tried to take a picture without all the heads in it.
16. Picasso's Guernica.
17. Museo Reina Sofía's courtyard.
18. Statue in Museo Reina Sofía's courtyard.
After Sofía, we went to Museo del Prado nearby which was free after 6:00 pm that day.
19. People lined up to get in Museo del Prado for free after 6:00 pm. Even though the line looked long, it only took us 10 minutes to get in.
One of the greatest museums in the world, Prado has so much to see. Before the museum closed at 8:00 pm, we managed to look through the highlighted masterpieces on the ground floor. We planned to come back tomorrow (free after 5:00 pm on Sunday) to continue on the first floor.
20. A church next to Museo del Prado.
21. City Hall near Banco de España metro stop, one of the two metro stops near Museo del Prado.
(To be continued)