If you read any Spain guide book or watch Spain travel show, they will tell you to try tapas when you go to Spain. So what are tapas? They can be anything edible as long as it is small. So don't count on eating tapas to get full. In fact, with their quantity so small, and their prices so expensive, it would drain your wallet before you know it.
We had tapas in many places in Spain. The best (not the cheapest) place was a market next to Plaza Mayor in Madrid. They had so many vendors selling different kinds of tapas, it was impossible not to drain your wallet there.
1. The market next to Plaza Mayor in Madrid.
2. The most tempting counter in the market. I think we spent at least 50 euros in this counter alone!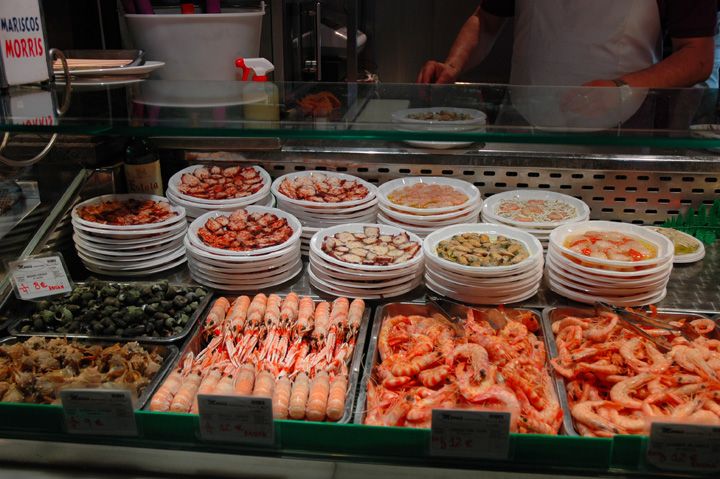 3.
4. Galician Barnacles. I remember Bizarre Foods with Andrew Zimmern featured this in one of their episodes. Probably should have tried it.
5. This was our favorite tapas (12 euros).
6. Snails (8 euros), eat with those pins. It was o.k.
7.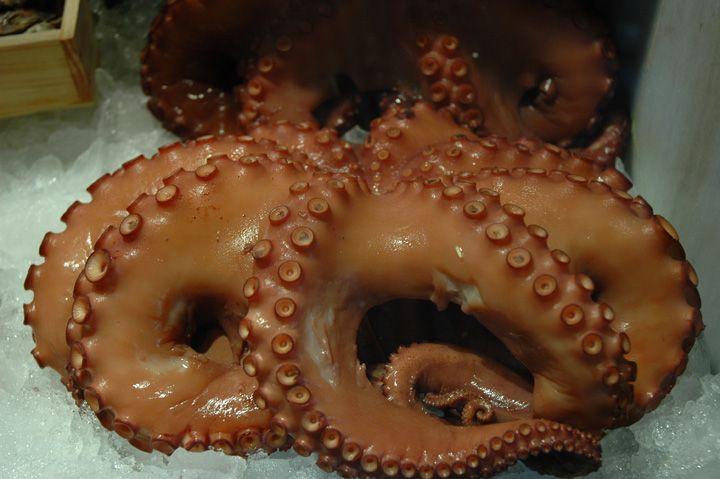 8.
9. It looked so good.
10. I think this was 15 euros. It was good.
11. Their menu if you can read Spanish. We couldn't. So we just pointed, paid, and ate.
P.S. 1 euro was about 1.46 USD in Apr. 2011.