My original plan for today and tomorrow was to go to Taroko National Park (太魯閣國家公園). But that meant we had to check out our Taipei hotel, haul our luggage with us to Hualian by train (3 hours), find another hotel there, then hire a taxi for Taroko sightseeing ... It didn't sound too much when I planned it, but by now we were so tired, I really didn't want to move the hotel. So I changed the plan at the last minute. We were gonna stay in Taipei, visit Yangmingshan National Park (
陽明山國家公園
) and some other closer places instead.
To go to Yangmingshan National Park, we took MRT to Shilin station, then took a bus (Red #5) to the park. Unless you can get a seat on the bus, I do not recommend this way. The bus we took was crowded. In fact, we couldn't even get on the first bus, and had to wait for a second one. The ride was about 35 - 40 minutes, and it wasn't smooth at all. We were tossed around like rag dolls.
To get around the park, we took bus #108 which circles around the park during its operating hours. It has a dozen stops or so. Since I didn't research what to do in the park ahead of time, I had no idea which stop we should get off. No worry, locals on the bus were eager to offer suggestions. So we ended up stopping at Erzihping (二子坪), Xiaoyoukeng (小油坑), and Qingtiangang (擎天崗).
1. From Erzihping bus stop, a nice 1.7 km trail gets you here, where more trail get you up to the mountain.
2. Erzihping.
3. Erzihping.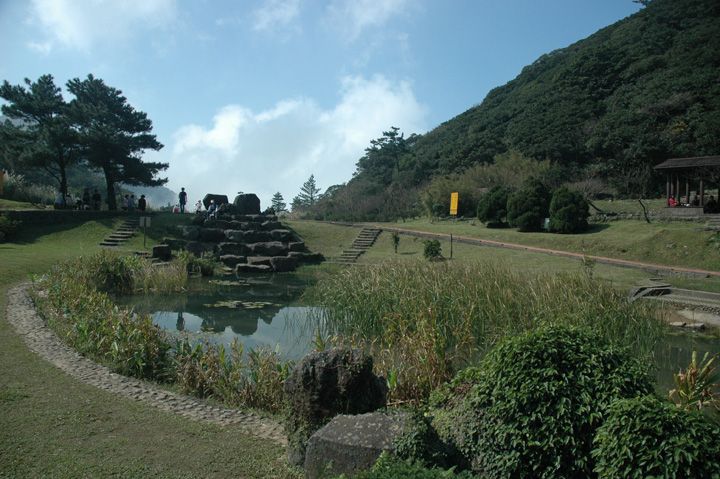 4. The clouds were coming in ...
5. A cloud covered Erzihping.
6. Xiaoyoukeng is a crater-like pit filled with post-volcanic action.
7. Xiaoyoukeng.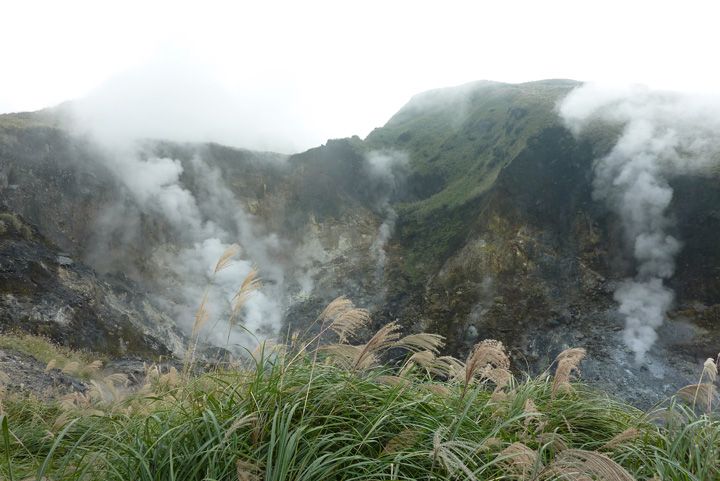 8. Qingtiangang is a huge grassland where many cattle graze.
9. Qingtiangang.
10. Qingtiangang.
11. Qingtiangang.
We could spend hours walking the trails here, or sit down and have a picnic like the locals do. But we didn't bring anything and all the food stalls in the park were closed that day, so we just looked around quickly before heading back to the city.
After a very late lunch, we decided to check out the flora expo next to Yuanshan MRT. We had no idea Taipei was having a flora expo before coming to the city. I am glad we went. It was a treat for the eyes and the nose.
12. Taipei International Flora Expo (2010.11.6 - 2011.4.25).
13.
14.
15.
16. The orchids were hung in the air by thin thread. The humidity was very high in this room.
17.
18. Some amazing bonsai. Many of them are over 150 years old!
19. This is the winner of the Bonsai contest.
20.
The flora expo has four sites: Yuanshan Park Area, Fine Arts Park Area, Xinsheng Park Area, and Dajia Riverside Park Area. You can either walk from one site to another, or take a free shuttle bus. Ticket cost 300 TWD (~$10) for adult, or 200 TWD after 1:00 pm, 150 TWD after 5:00 pm. You can spend days here. It's so beautiful!
(To be continued)